Wolverhampton
Contact: Sharon Addison
Tel: 0781 625 4761
email:
sharon.addison@leaps-and-bounds.co.uk
---
My name is Sharon and I promote and deliver the Leaps and Bounds Programme in the Wolverhampton, Walsall, Dudley, Halesowen, Kidderminster, Telford and Cannock areas. As a mum myself, I am passionate about getting children active.
To keep up to date with the latest news, give us a 'Like' on our Facebook page:
www.facebook.com/LeapsandBoundsWolverhampton
---
Here's a list of some settings who have enjoyed the benefits of the Leaps and Bounds programme:
ABC Day Nursery and Pre-School, Bearwood
Happy Days Nursery, Birmingham
The Little Wendy House Day Nursery, Wednesbury
Shooting Stars Nurseries, Stourbridge
Howley Grange Kindergarten, Halesowen
Dot Tots Nursery, Wolverhampton
Kinver Garden Day Nursery, Kinver
First Steps Nursery, Smethwick
Little Friends Day Nursery, Cannock
Tiger Lily Day Nursery, Halesowen
Penn Kids Day Nursery, Wolverhampton
(Bright Horizons) Waterbabies, Brierley Hill
Bumble Beezzz Day Nursery, Dudley
Kids Korner Day Nursery, Halesowen
Happy Hours Nursery, Dudley
Happy Faces Children's Centre, Tividale
Kiddies Playhouse Day Nursery, Tipton
The Honey Pot, Walsall
Little Hands Day Care, Amblecote, Stourbridge
Squiggles Day Care, Hagley
Ofsted Report
where Leaps and Bounds classes were taking place in a Wolverhampton nursery:
"Develop links with professionals" "Extensive, purposeful and close partnerships with parents and other professionals and agencies in the community with a key strength and are significant in successfully promoting children's welfare and learning." "Outside professionals come into the setting to offer their expertise, taking part in activities with children and staff." "They show pride at balancing on a beam and walking sideways across it 'like a crab'."
---
Testimonials
All the children loved the parachute with the balloons inside. They loved the balancing beams and the tunnel and slide activity. They also enjoyed learning the songs and movements. Joy Astbury, Room Supervisor, Kiddies Playhouse
All the children enjoyed taking part in the Leaps and Bounds programme. The older children looked forward to Leaps and Bounds. Babyroom staff (Walking to 2s Class) loved the equipment as there are different types of equipment to develop their gross physical skills. All children felt proud of their stickers. The parents also showed an interest by asking staff questions and being involved throughout. Donna Williams, Nursery Manager, Tipton Nursery
Oliver has really loved his Leaps and Bounds Sessions. He calls Tuesdays "Leaps and Bounds day" and always reminds us how many sessions he has left! Last week Oliver talked all the way home in the car (40 minutes journey) about what he had done in Leaps and Bounds, talking about the slide and colours and big and small spaces. When we got home he showed us how to push a beanbag and how to balance in a line. They next day, when his Nana was looking after him, he was still talking about it and Nana and Bampa were also shown how to balance and push beanbags! Oliver sets up his own Leaps and Bounds sessions at home using his foam letters as stepping stones practicing his balancing. He has absolutely loved the sessions... Oliver's Mum, First Steps Nursery
---
If you would like to discuss the programme further or would like a free information pack, please contact me on 0781 625 4761 or email me at
---

CURRENTLY RECRUITING FOR LEAPS AND BOUNDS INSTRUCTORS!
We are currently looking for a motiviated and enthusiastic person who loves working with children to join our team. If you are interested in applying for a position, please send your CV with a covering letter to
sharon.addison@leaps-and-bounds.co.uk
---
Latest News

CALLING ALL NURSERIES:
IF YOU'D LIKE US TO ENHANCE YOUR CURRICULUM 2016-17,
GIVE US A CALL TODAY!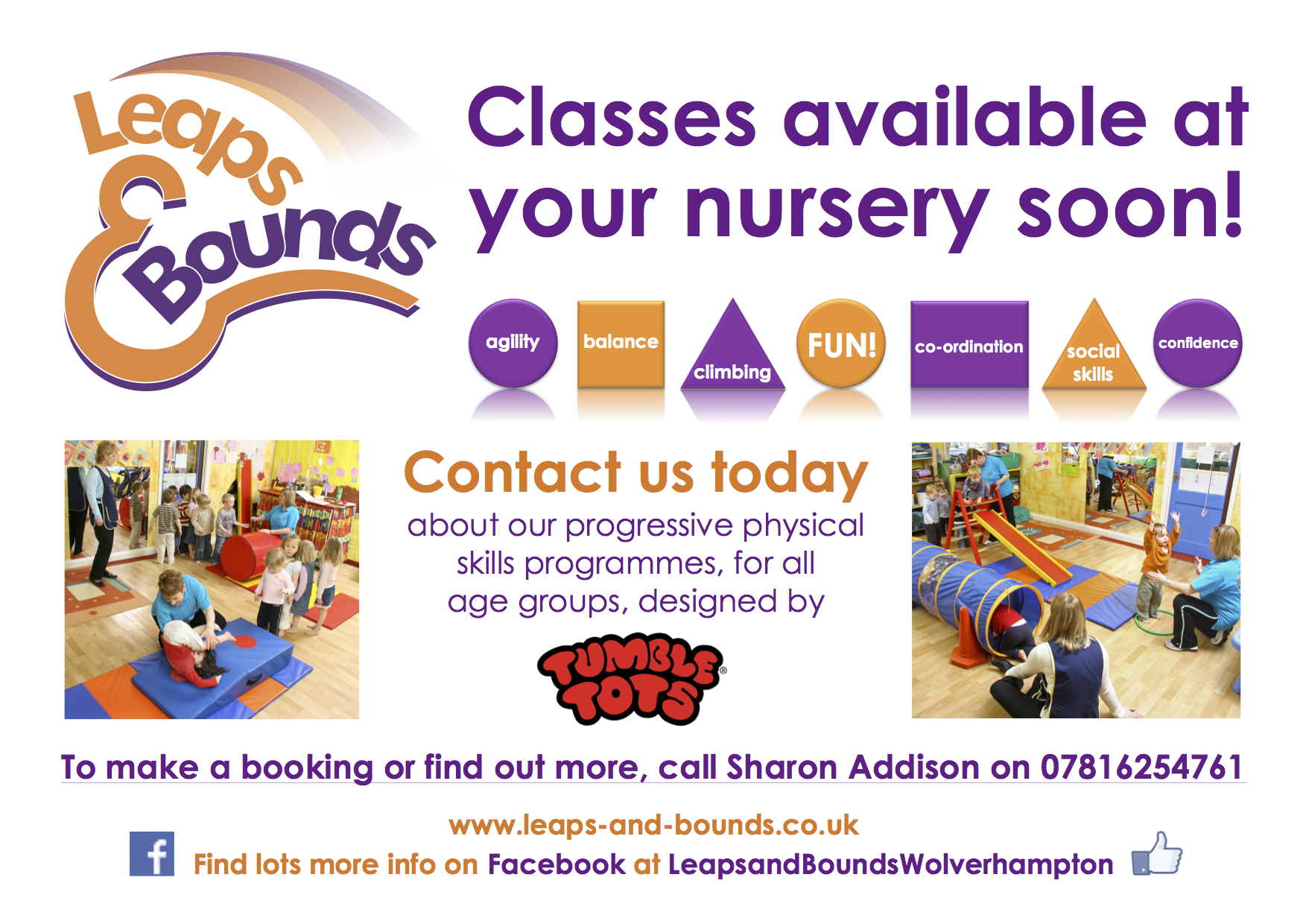 __________________________________________________________________________
What makes Leaps and Bounds so special?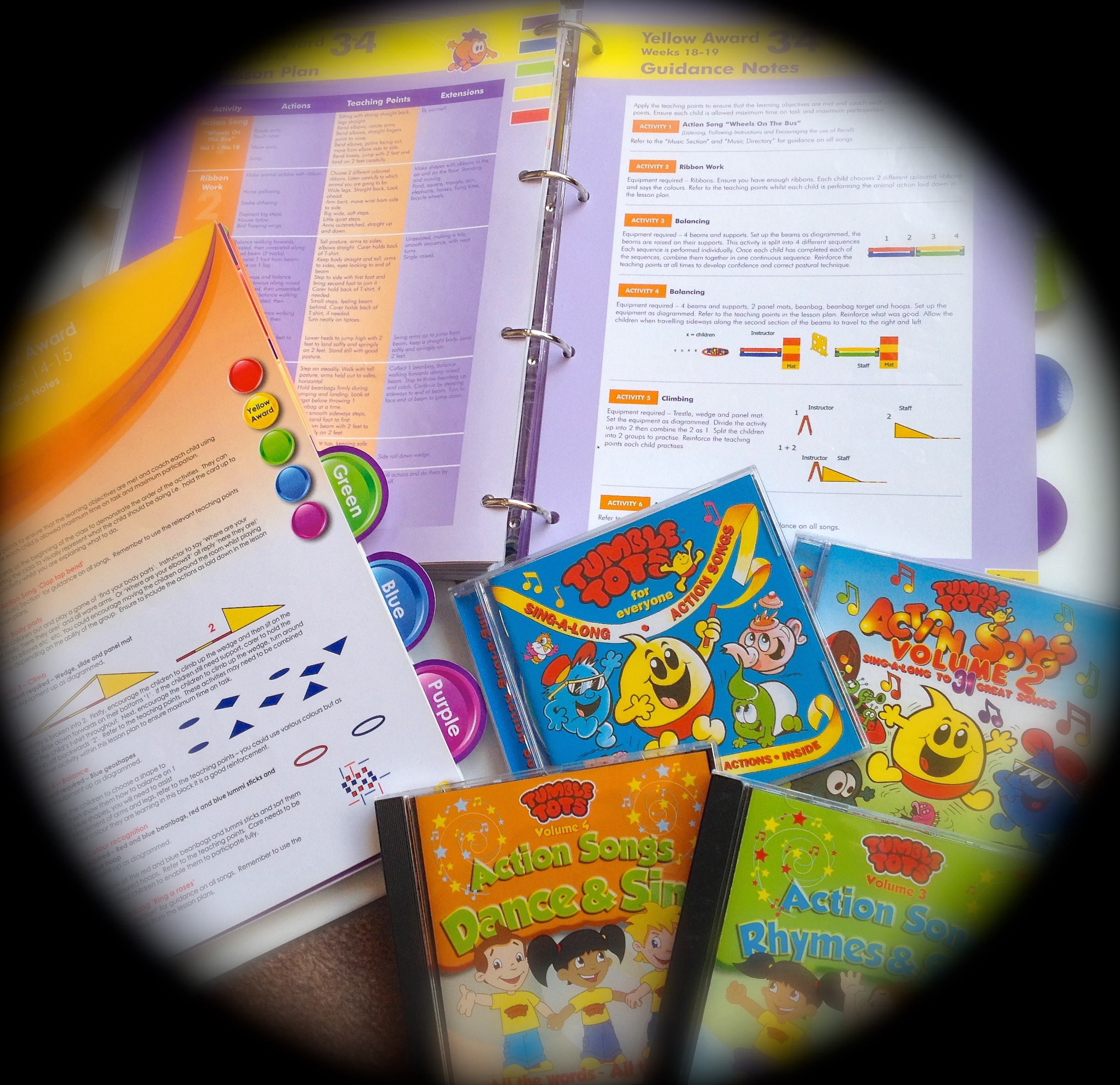 Leaps and Bounds, created by Tumble Tots, runs professionally-created lesson plans that cover 150 WEEKS (that's a whole 3 years), from Walking to School Age, and tie in with the EYFS curriculum.
We offer 3 kinds of special awards for every child, as well as providing further informational items for parents, and we work hand-in-hand with each childcare setting to provide detailed weekly assessments for each child, which meet their early years criteria.

What's more, all activities are adaptable to suit the abilities of each child as an individual, so that they will always gain that wonderful sense of achievement whilst having LOTS OF FUN!
_______________________________________________
EXCITING EVENT and COMPETITION!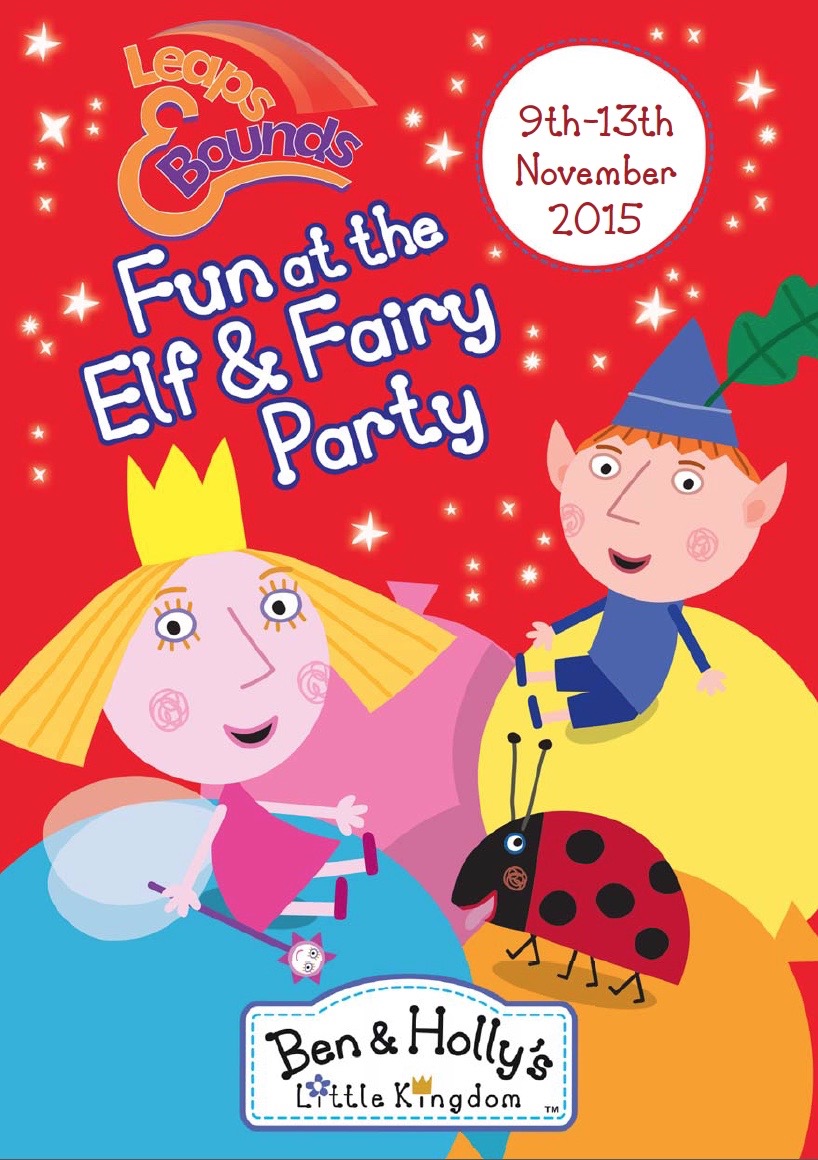 We had another special BEN AND HOLLY event in November,
with a competition offering lots of fab prizes.
Promotional items were given out to all the children and they really enjoyed our themed classes.
DON'T MISS OUT!
Any time is a great time enroll your child for our Leaps and Bounds Sessions.
Just speak to a member of staff at your nursery.
_________________________________________________________________________________
Congratulations to the winner of our Facebook Easter Egg Giveaway!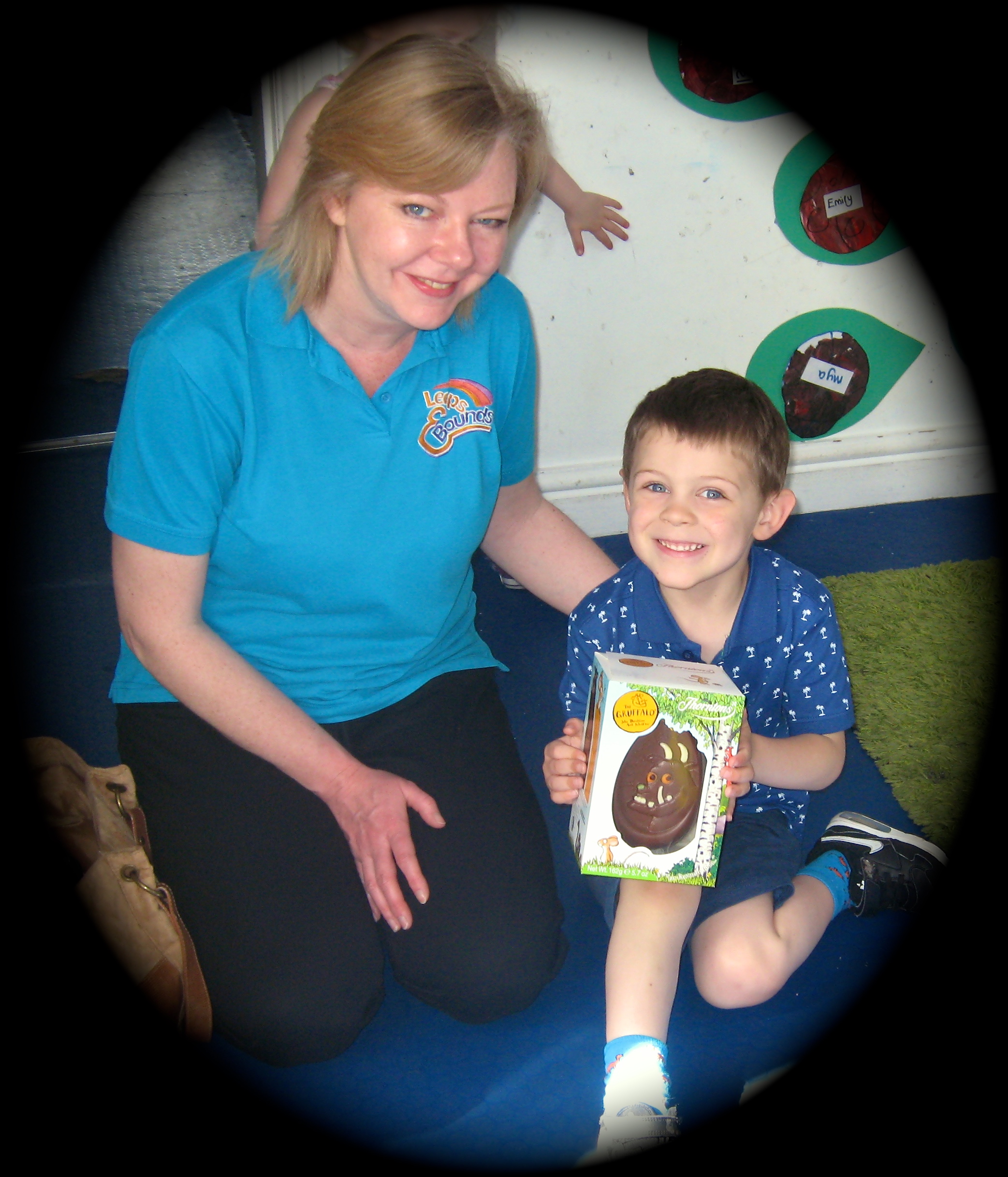 William really enjoys his Leaps and Bounds sessions and was even more delighted when he received his Gruffalo Easter Egg at Dot Tots Nursery, thanks to his mum for giving us a 'Like' on Facebook. Visit us on
www.facebook.com/LeapsandBoundsWolverhampton
to find out more about us, and keep up to date with the latest news by clicking the 'Like' button.
_________________________________________________________________
A surprise visit from TV's Ben and Holly!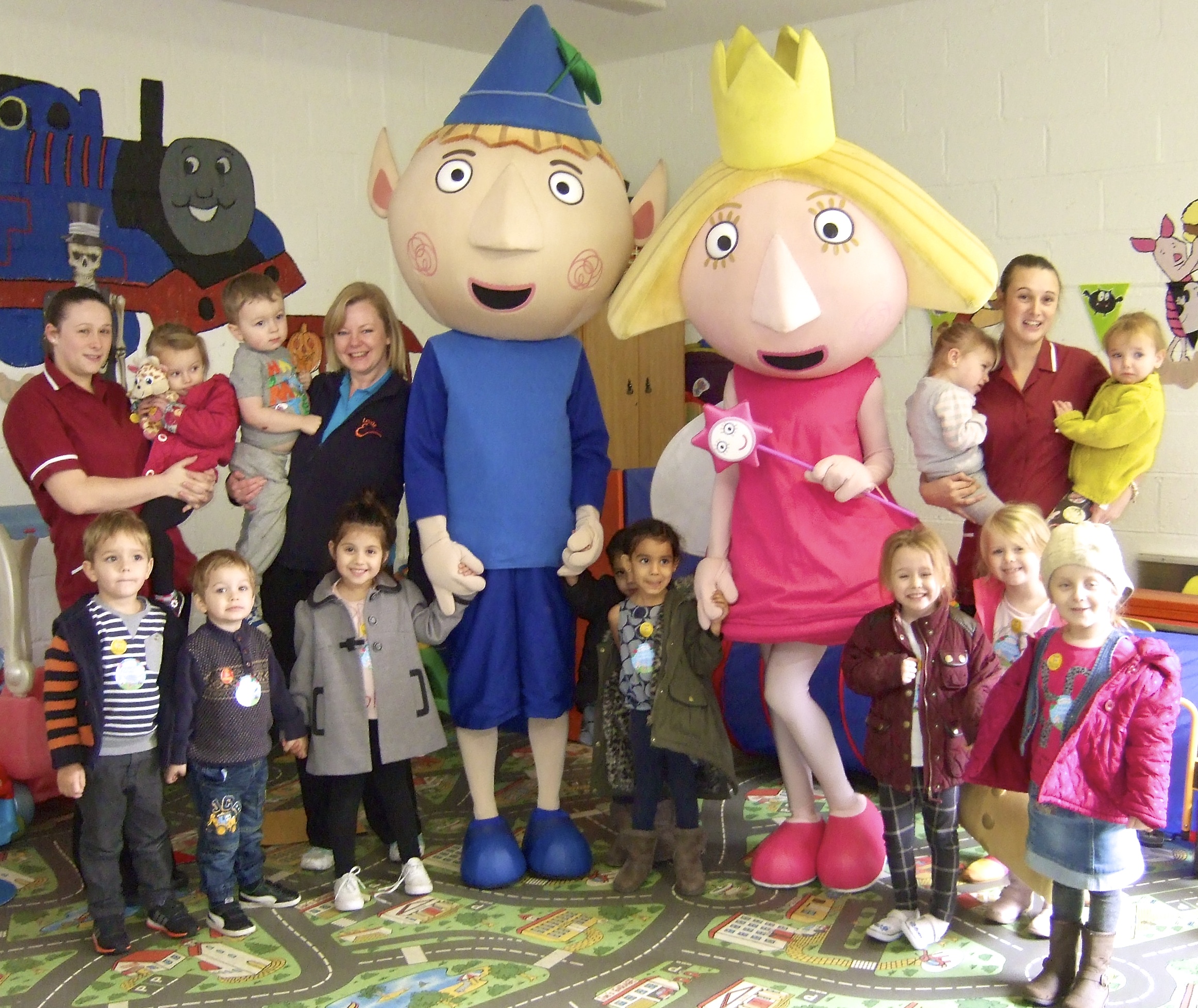 There was lots of excitement when Ben and Holly dropped in for a surprise visit at The Little Wendy House Day Nursery, thanks to a partnership that brought an 'Adventure & Exploration' week into the classes. Together with 'Ben and Holly's Little Kingdom', Leaps and Bounds created a booklet for the children with activities to try at home and the chance to win lots of great prizes. Ben and Holly did some activities with us during our themed class and joined in with our songs and actions; it was a fun and memorable day.
---
---